"…Serious business. Duncan's alto insinuates around the grooves…" (JAZZIZ) "Empathetic, individual, and robust conviction…" (Textura) "Jacob Duncan offers a fiery, brooding riposte…" (The New Yorker) "Swaggering yet sensitive…" (Tony Augarde) "…Expands the definition of Americana…" (DownBeat
)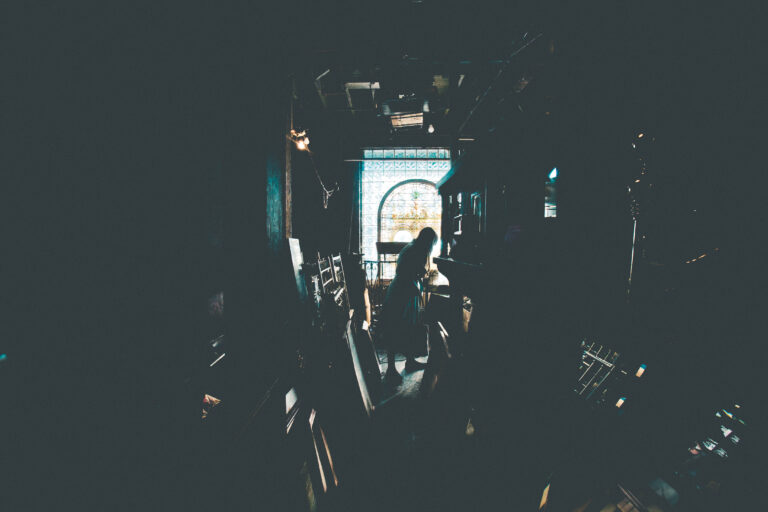 Last Exit Angel
LP Ensemble, the longtime musical lovechild of leader/saxophonist/composer Jacob Duncan, is a genre-confounding nine-piece band based in Louisville, Kentucky. With influences including, but not limited to, luminaries such as Sun Ra, Charles Mingus, Carla Bley, John Coltrane, Kurt Weill and Frank Zappa, Liberation Prophecy's range is nothing short of astonishing, with open windows replacing any narrow sense of expected musical boundaries. Dysfunctional sambas collide with seasick circus waltzes, introspective ballads juxtapose with the primal exigency of the avant-garde, the gloom-laden asks the playfully comic for the next dance.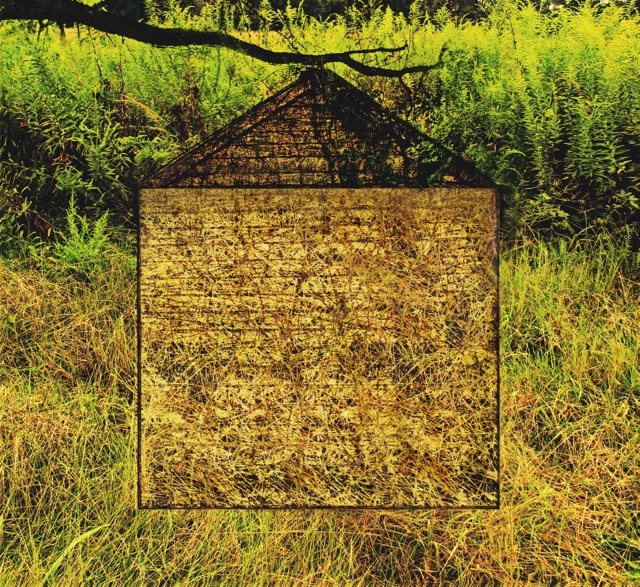 Invisible House
"I think the whole of Invisible House is about the story of where we are, the idea of being; intimate and earthy stories, not so much emphasis on what we're doing, and more on how we're being." Duncan suggests with a quiet laugh.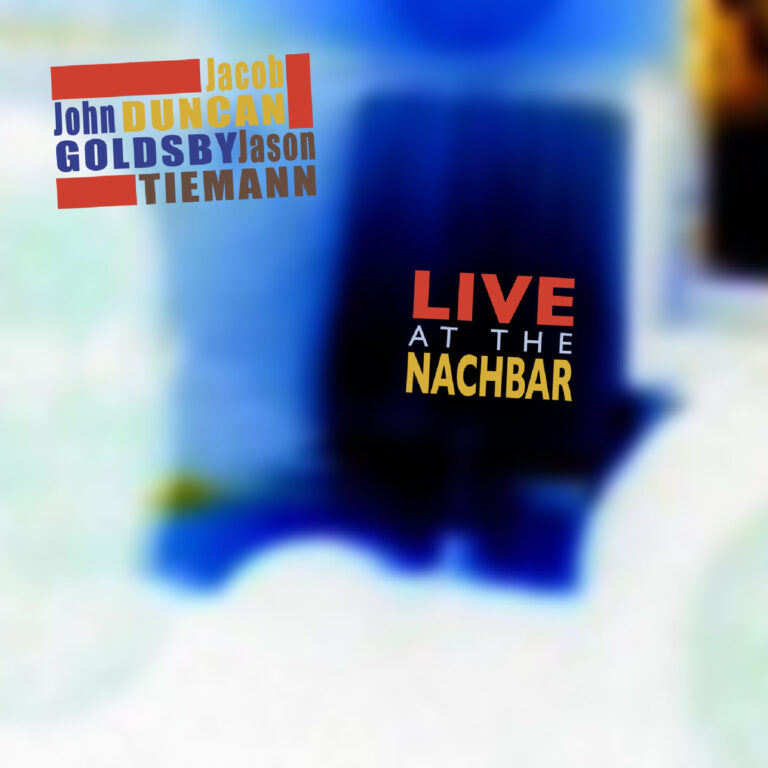 Live at the Nachbar
In the late 1800's, a tide of German immigrants flooded the bustling city of Louisville, Kentucky. The Germans, mostly skilled laborers—carpenters, blacksmiths and tradesmen—went in search of new opportunities. Families with names like Goss, Kunz, Gnaedinger and Metz settled in an area not far from the Ohio river that came to be known as "Germantown." This cultural influence is still evident with restaurant names like the Gasthaus, Huelsman's and a friendly neighborhood meeting place and jazz club called The Nachbar. Jump ahead to February 27, 2008: Bassist John Goldsby, a Louisville native who currently resides in Germany, returns to Louisville's Germantown to team up with local powerhouse jazz musicians Jacob Duncan (alto) and Jason Tiemann (drums). The performance is captured on the new CD release: Live at the Nachbar [Bass Lion]. Goldsby moved to Cologne, Germany in 1994 after a long stint in New York City. Although he was best known for his work on the New York jazz scene, he had gotten his start in jazz clubs in Louisville, playing with local legends like Helen Humes, Jimmy Raney and Jamey Aebersold. After moving to New York he worked with many jazz legends, including Benny Goodman, Lionel Hampton, George Benson and many others. Goldsby currently holds the bass chair with the renowned WDR Big Band in Cologne.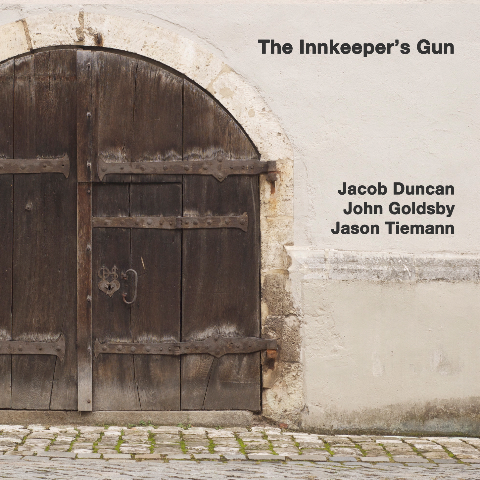 The Innkeeper's Gun
"We're carrying on the tradition of Ornette Coleman and Sonny Rollins, while expanding the trio style and adding our own voices to the music," says bassist John Goldsby. T he Innkeepers Gun captures Goldsby, drummer Jason Tiemann and alto saxophonist Jacob Duncan in the middle of their 2009 European tour, and features jazz originals by Goldsby and Duncan, plus a cover of the hit pop tune "Paparazzi" from Lady Gaga. Goldsby, an American expatriate, has found better jazz opportunities since leaving New York and moving to Germany in 1994. He provides the bass foundation for many high profile recordings, including the recent releases Bombella (Abdullah Ibrahim), Symphonica (Joe Lovano), R oots & Grooves (Maceo Parker), and the Grammy Award winning Avant Gershwin (Patti Austin), in addition to the 2008 recording from Goldsby, Duncan, and Tiemann, Live at the N achbar and Goldsby's recent Space for the Bass (both Bass Lion). Goldsby, Duncan and Tiemann are playing concerts in the midwest in summer 2010, and planning their next European tour for February, 2011.
The protagonists of Duncan's autobiographical compositions are fellow companions, drifters, and triumphant nomads exclaiming their insignificance. The album balances acute sonic observations of a traveler's microcosm with grand hints at the struggle to understand the macrocosm. The compositions are melodically-driven, sincere, musical conversations between storytellers. The improvisations are undisguised and earthy, exploring comings and goings, estrangements, and connections.Duncan's arrangements are sometimes sad, sometimes playful, and always original. They are well-served by his masterful companions, John Goldsby on double bass and Craig Wagner on acoustic guitar.  Duncan's compositions are constructed of the greatest melodic aspects of the American songbook and, the intimate, yet universal colloquialisms of the American folk traditions. Despite being instrumentals, each piece evokes the voice of a troubadour lulling the listener into a lucid dream, in which they become the teller of their own tall tales.Duncan's compositions are constructed of the greatest melodic aspects of the American songbook and, the intimate, yet universal colloquialisms of the American folk traditions. Despite being instrumentals, each piece evokes the voice of a troubadour lulling the listener into a lucid dream, in which they become the teller of their own tall tales.
Jacob Duncan's, "It's Alright To Dream", is a tour de force, a moment of pure earthy connection. Duncan has created an environment that celebrates some of his personal heroes, as well as the complexity of individualism and place. Duncan and his musical companions put it all on the table, moving through the celebrations with humor, intensity, swinging authenticity, and unencumbered soul. There are no shortages of risk and conversation in this collection of compositions and improvisations based squarely in the tradition and spirit of jazz, blues, and storytelling. The individualism on display is memorable, abstract, and organic.
Orchestral Works (March 2020 Festival of American Music Premiere with Teddy Abrams' Louisville Orchestra canceled due to Covid-19)
A program of original compositions for full orchestra,  SATB vocal ensemble, jazz sextet, and vocal soloists by Louisville composer Jacob Duncan.

Trilogy of Symphonic Poems
This collection of symphonic poems, "War Prayers," "Somnambulist in America," and "Being," explore themes of grief on a societal and whole species level. The music investigates the paradox of the coexistence of two constant and universal human habits: the longing for intimacy and the inclination to abandon one another.
War Prayers
Short story, "The War Prayer" by Mark Twain
Full orchestra • SATB ensemble • Soprano soloist • Baritone soloist • Jazz sextet
In "The War Prayer" Mark Twain tosses scathing accusations at the hypocrisy of American Christians who support wars. In his own unique harmonic voice, Duncan re-stages Twain's narrative as a commentary on all human wishes for gain that ignore the destructive consequences that those wishes engender. Duncan uses the power of the orchestra to capture sad humor, as well as a haunting soprano voice that is a harbinger of the little apocalypse that we carry in our hearts.
Somnambulist in America
Poem, "Let America Be America Again,"  by Langston Hughes
Full orchestra • SATB ensemble • Gospel Soloists • Rap soloist • Jazz soloists
For this piece the listener is a time-traveler on a journey from this year to 1870 with a stop in 1935.  At every juncture, the "Somnambulist" that is white America appears, apathetic in the face of racist state violence and murder. The words of Langston Hughes insist on cutting through the haunting and hounding collage with humanizing reason and ingenuity.
Being
Prayer, Jacob Duncan, "We do not exist for ourselves. I am to be for you, now and forever. I am to be for you"
Full orchestra • Harp soloist • SATB ensemble • Vocal soloist • Jazz quartet
A hymn to humanity, this piece questions the reverence of competition, and is an invitation to radical compassion and radical listening.
Songs
Duncan has written numerous songs over his long career as a bandleader and jazz composer. Many of these were originally written to be performed with his avant-rock group Liberation Prophecy. He has arranged two for the orchestra.
"Lonely Lament"
The earth dances with the sky at night while we are sleeping. "Lonely Lament" grants us permission to engage in cosmic romance and ritual dance in the inevitable absence of human activity. We admire their dance and support their movements through our deepest longing and realization that we are to be with the sky and the earth, and we are of them.
"Nova Vita"
Ut vidi, ut perii, ut me malus, abstulit error! Nova Vita! -Virgil (revised)
How I looked, how I languished, how the fatal delusion stole my heart away. New life!
The program finale of Never Was. Will Be. draws its inspiration from the continued growth and rebirth of humans in the universe. We will not survive this existence. Our species will go extinct.  The next humans might love just a little more, have just a little more compassion for others, and find more balance in the care taking of our home. They may also give way to a new species who, instinctively and without competition or selfishness, find true balance within and through the universe.